So today our vendor day featured General Hydroponics and Foxfarm Fertilizer.
Foxfarm marked the wrong day on his calendar so he didn't show up. So we made due, but making a new Shawn.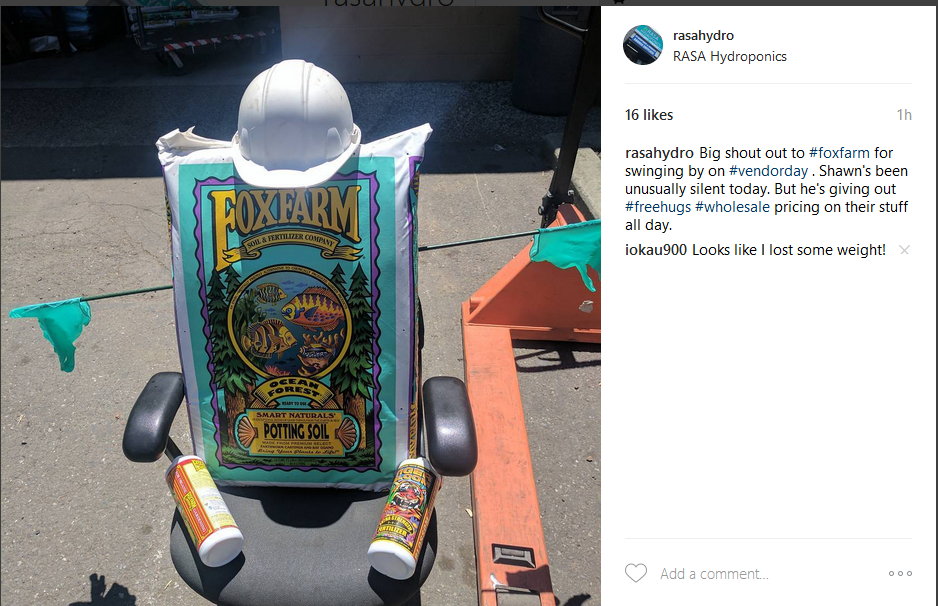 GH was cool. He was giving out a bunch of free stuff. Mostly his floralicious+. He was saying they'll also be at GrowX & California Roots Festival. Overall Had a pretty fun day. Next week coming up is going to be Annilation & california soils.